Hangers for PPE ONIKO
Producer:
ONIKO, Ukraine
Hangers for PPE ONIKO are intended for the storage of personal protective equipment (PPE).
Hangers can be used in stationary x-ray rooms of medical and preventive treatment facilities and private clinics, as well as in operating rooms of interventional radiology with a large range of protective equipment.
Hangers are made in 2 versions: mobile and stationary with fastening on the wall.
Stationary hangers consist of a bracket on which the shoulderpads are also mounted that are moved around the axes.
A PVC tube is worn on the shoulderpads, so that metal does not come into contact with the protective equipment.
The number of shoulderpads and the size of hangers depend on the application of the consumer and are in the range from 2 to 10 pieces.
The delivery set of mobile hangers includes
tripod equipped with wheels to move the hanger in the room;
shoulderpads moved around the axles;
The order of hanging the PPE on hangers
One-sided, double-sided aprons, vests and bathrobes are hung on the hangers through the armholes of protective equipment.
Skirts looped to the hooks mounted on the bottom of the hanger.
Collars and belts hang on the bottom of the shoulders.
Basic parameters and dimensions
Overall dimensions, not more (LxWxH)
Mobile hanger assembly:
For 10 shoulderpads 1030x600x1500 mm
For 5 shoulderpads 700x600x1500 mm
Stationary hanger assembly:
For 2-5 shoulderpads 600x200x200 mm
Weight
mobile hanger not more: 12 kg
stationary hanger not more: 4 kg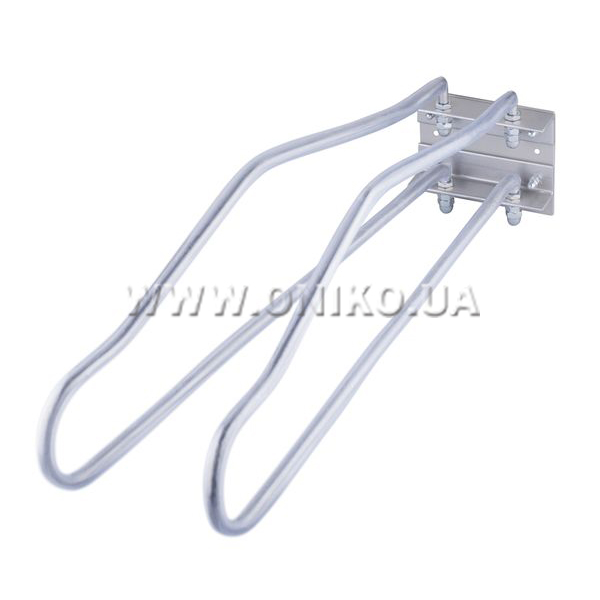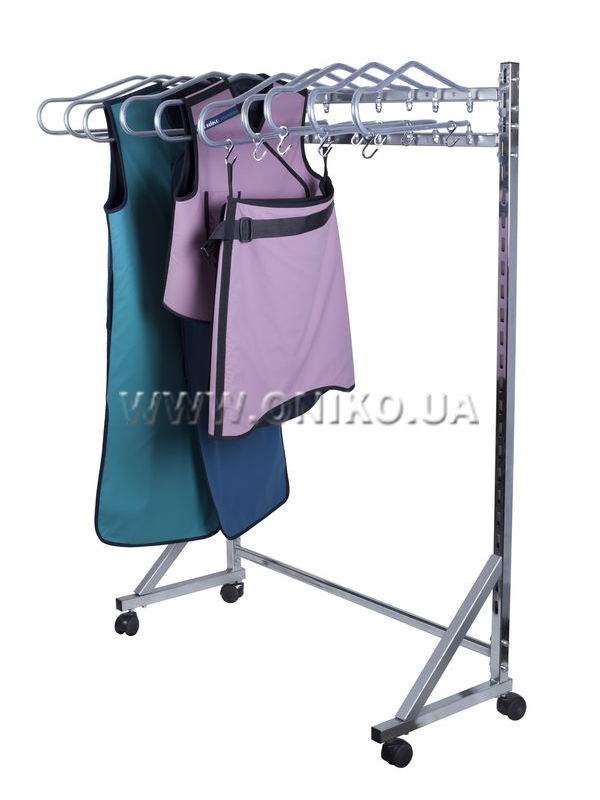 © Any use of the site materials without written permission of ONIKO administration is prohibited.